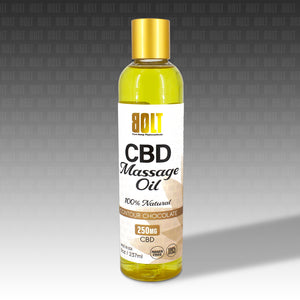 BOLT High concentrate pure spectrum CBD MASSAGE OIL is the first and only unique massage oil that delivers a complete relaxation , relief, and care to all types of skin types.
Made from high concentrate CBD Extract, it is the most potent yet effective CBD OIL in the market today.
Try BOLT CBD's MASSAGE OIL and start feeling pain free today!